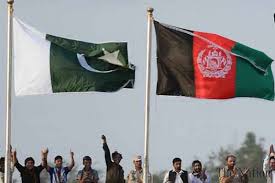 By Muhammad Luqman
Pakistan has vowed not to be a part of any internal conflict in Afghanistan, emphasing upon the significance of intra-Afghan dialogue.
According to a statement issued by Pakistan's Prime Minister House, the Afghan conflict has brought great suffering for both Afghanistan and Pakistan over the last 40 years and the peace process presented a historic opportunity for peace in the region.
"Pakistan is highly dismayed by the surge of violence in Afghanistan from all sides. The so-called offensives are condemnable and will undermine the peace process. It is not right to seek an edge in dialogue through coercion. Pakistan implores all parties to recognise the importance of the moment and seize it," the statement said.
Pakistan has committed all diplomatic and security capital for the success of the peace process and the country would no longer be a part of any internal conflict in Afghanistan, the statement concluded.
Meanwhile, the head of South Asia affairs at the US Department of States, Alice Wells, is due to visit Islamabad this week for talks related to economic and geopolitical issues.
"In Islamabad, she will meet senior Pakistani government officials to discuss bilateral issues of mutual interest including trade, investment and regional stability," said a statement issued by the US State Department's spokesperson's office.
Besides Islamabad, Principal Deputy Assistant Secretary Wells will also travel to New Delhi and Bhutan's capital,Thimphu.
In New Delhi, she will call on senior Indian government officials to discuss US-India cooperation in promoting a free and open Indo-Pacific region and continue to "advance initiatives agreed upon at the 2+2 Ministerial Dialogue last fall", the statement added.