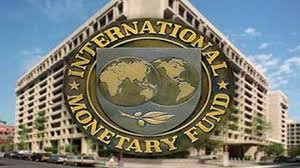 By Muhammad Luqman
Pakistan has received first tranche of US $ 991.4 million under the just concluded US $ 6 billion bailout package , confirmed Pakistan's central bank on Wednesday.
Under an arrangement with the international donor, Pakistan will receive a total of $6bn in about three years ending 2021-22 from the IMF, while it has to repay about $4.355bn in four years ending 2022-23, showing net receipts of $1.65bn.
"The bailout package for Pakistan is "aimed at stability of the nation's economy and institutions," Ernesto Ramirez-Rigo, the Fund's mission chief for Pakistan, said early this week.
"Pakistan has paid attention to economic reforms," he said, adding that the "dollar exchange rate in the country was nearer to the reality. It was necessary to bump up tax collection in order to stabilize the economy," he said.
An IMF report  made public recently , revealed that Pakistan has also agreed to further hike the electricity tariff on quarterly adjustments basis by the end of the next month.
According to the report, "an adequate pricing structure reflective of costs is essential to eliminate the accumulation of circular debt as new capacity comes into the system and to make the sector a more attractive investment opportunity."
"Currently, households consuming 300 units or below (about 70 percent of all household consumers) are insulated from annual tariff increases. The authorities will continue with this practice and will moreover allocate for this year a new subsidy equivalent to 0.1–0.2 percent of GDP to insulate those same consumers from the impact of the recently introduced quarterly tariff adjustment," the report said.
The IMF's executive board on Wednesday last had approved a three-year bailout package worth $6 billion to Pakistan.
The three-year agreement approved by the IMF board last week, country's 13th bailout since the late 1980s, has seen a sharp drop in the value of the rupee currency after the central bank agreed to a "flexible, market-determined exchange rate".
It also foresees structural economic reforms and a widening of the tax base to boost tax revenues that are currently estimated to account for less than 13% of gross domestic product (GDP) by 4-5 percentage points.
With slowing growth, a budget deficit which has climbed to more than 7% of GDP and currency reserves of less than $8 billion, or enough to cover 1.7 months of imports, Pakistan has teetered on the edge of a debt and balance of payments crisis.