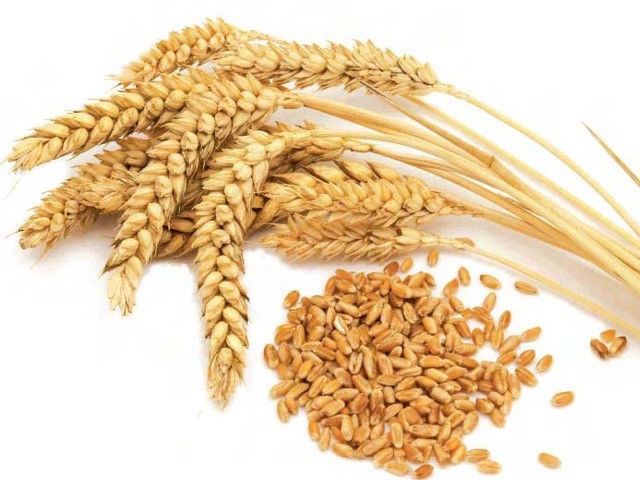 By Muhammad Luqman
Economic Coordination Committee (ECC) of Pakistan's federal Cabinet has given go-ahead to the private sector to import wheat to control prices of wheat and flour in the market and to ensure availability of wheat and flour at reasonable price across the country throughout the year.
Wheat flour prices in Pakistan have registered a 20 percent increase during last four weeks due to what the government calls, the hoarding of the cereal by the profiteers. The prices of wheat , in contrast to past trends, have increased from Rs 1400 per 40 kilogram to Rs 2000 per kilogram , weeks after the completion of the wheat harvesting , mainly in the central Pakistan province of Punjab that is considered food basket of the country.
A 20 kilogram bag of wheat flour is available in the big cities like Lahore at a rate of Rs 1040 against Rs 805, just a month ago.
The ECC chaired by Adviser to the Prime Minister on Finance and Revenue Dr. Abdul Hafeez Shaikh also decided not to restrict the import of wheat to any limit by the private sector and further decided to monitor the situation on monthly basis to ensure availability of wheat and flour in all parts of the country at a reasonable price.
According to a statement issued by Federal Finance Ministry after the meeting, the Provincial governments would be requested to announce their "Wheat Release Policy" immediately.
The Punjab province will release 900,000 tons of wheat to flour mills during next two months at a release price as proposed by the Punjab government to prevent surge in price of wheat/flour ,
Like Punjab, Government of Sindh would also be asked to announce the policy for the release of wheat to the mills.
Similarly, according to the statement, the federal wheat procurement agency, PASSCO would assess the immediate requirement of Khyber Pakhtunkhwa and Balochistan and arrange to improve supply wheat as per agreed targets.