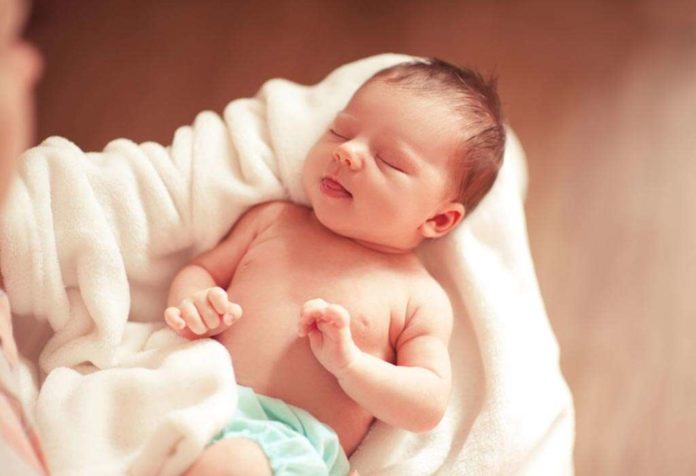 Monitoring Desk
Pakistan is expected to witness birth of five million babies in the nine months since the Covid-19 was declared a pandemic on March 11, according to a report published by UNICEF.
Globally, an estimated 116 million babies will be born under the shadow of the Covid-19 pandemic and almost a quarter of them—approximately 29 million—will be born in South Asia, UNICEF said.
According to the agency's estimates, India will take the lead with 20.1 million pregnancies and new births after the eruption of the novel coronavirus outbreak in the country.
Other countries are also expecting high number of births including China at 13.5 million, Nigeria at 6.4 million and Indonesia at 4 million.
116 million babies will be born under the shadow of the #COVID19 pandemic, with many facing the harsh realities of overwhelmed health centres.

On behalf of mothers worldwide, we're calling for immediate investment in trained health workers to save lives. https://t.co/5V7bnVDrC6

— UNICEF (@UNICEF) May 7, 2020
Warning that pregnant mothers and babies born during the Covid-19 outbreak were threatened by "strained health systems and disruptions in services" across the world, the UN agency said this could put the lives of mothers and their newborns at risk.
The agency also signaled that most countries with high births already had high neonatal mortality rates even before the pandemic and could see these levels increase with the outbreak.
"Expecting mothers are afraid to go to health centers for fear of getting infected or missing out on emergency care due to strained health services and lockdowns," said Henrietta Fore, the Executive Director of UNICEF.
"It's hard to imagine how much the coronavirus pandemic has recast motherhood," she said.
Even wealthier countries are affected by this crisis. In the US, the sixth highest country in terms of expected number of births, over 3.3 million babies are projected to be born between March 11 and December 16. In New York, authorities are looking into alternative birthing centers as many pregnant women are worried about giving birth in hospitals.
Even before the COVID-19 pandemic, an estimated 2.8 million pregnant women and newborns died every year, or 1 every 11 seconds, mostly of preventable causes. UNICEF calls for immediate investment in health workers with the right training, who are equipped with the right medicines to ensure every mother and newborn is cared for by a safe pair of hands to prevent and treat complications during pregnancy, delivery and birth.