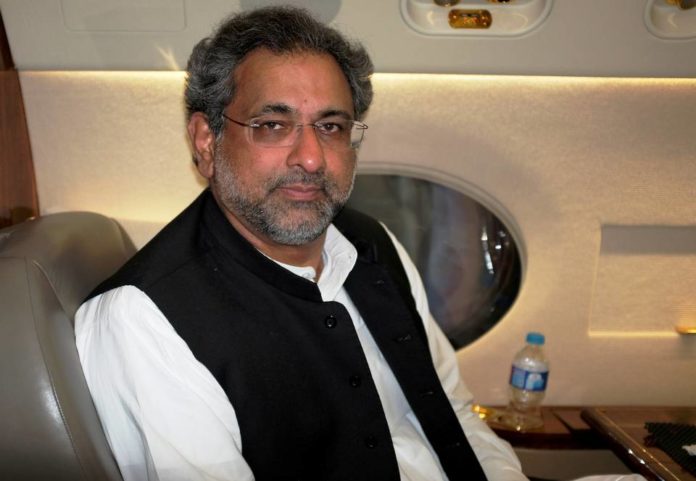 Web Desk
Pakistan's Prime Minister Shahid Khaqan Abbasi has warned the United States that the latter's move to block financial aid to Pakistan "actually only serve(s) to degrade our capability to fight the war against terror".
The incumbent leadership of Pakistan will, however, push ahead with plans to seize control of charities run by Hafiz Saeed — designated a terrorist by Washington — and warned the US not to weaken Islamabad, the premier said in an interview to British news agency, Reuters.
"Yes, the government will take over the charities, which are sanctioned and not allowed to operate," said Abbasi.
The prime minister said any sanctions against the state would be counter-productive to the country's own battle against militants, which he called "the largest war on terror in the world".
He added that the US will have to fight terrorists on its own.
Abbasi continued that the nation had made progress in curbing terrorist financing after meetings with the Financial Action Task Force (FATF) — an international body that warned Islamabad could be put on a watchlist for not doing enough to stop the practice.
"We've had several meetings on that, and from what I've seen a large part of those actions have been taken," Abbasi said.
On another note, Abbasi also spoke of a brief discussion he had with Trump back in September, last year, at a reception at the UN General Assembly (UNGA) in New York.
"I found him to be fairly warm," he said. "Somebody that you would like to engage with and talk to."
He, however, brushed off the US president's recent tweet accusing Islamabad of "lies and deception" in its commitment to fighting terrorism, as he raised the prospect of charging the United States to use Pakistan's airspace to resupply NATO troops in Afghanistan.
There was no customary meaning behind Trump's tweet, the premier noted, saying, however, that the language the American head-of-state used was unacceptable.
Abbasi said Trump's tweet was "unacceptable" in its tone and that Pakistan should not be "scapegoated" for US failures in Afghanistan.
"That is something … we cannot accept because nobody's suffered more than Pakistan," Abbasi said, adding that tens of thousands of Pakistani have died from militancy that has inflicted damage worth $120 billion to the economy.