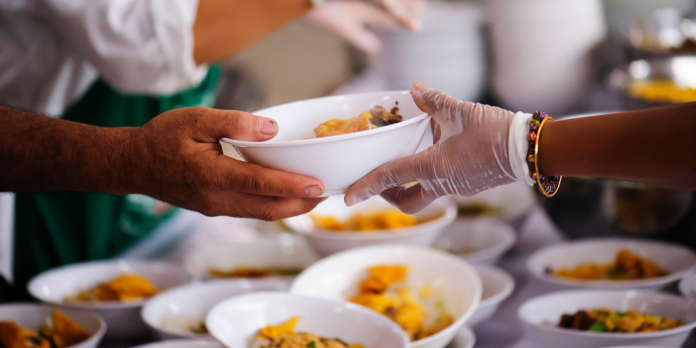 Web Desk
Around 193 million people in 53 countries experienced acute food insecurity at crisis or worse levels in 2021, according to global report on Food Crises launched on Wednesday.
The report is based on the research work carried out by Global Network Against Food Crises (GNAFC) – an international alliance of the United Nations, the European Union, governmental and non-governmental agencies.
There is an increase of nearly 40 million people compared with the already record numbers of 2020. Of these, over half a million people (570 000) in Ethiopia, southern Madagascar, South Sudan and Yemen were classified in the most severe phase of acute food insecurity Catastrophe and required urgent action to avert widespread collapse of livelihoods, starvation and death.
The number of people facing acute food insecurity and requiring urgent life-saving food assistance and livelihood support continues to grow at an alarming rate. This makes it more urgent than ever to tackle the root causes of food crises rather than just responding after they occur.
When looking at the same 39 countries or territories featured in all editions of the report, the number of people facing crisis or worse nearly doubled between 2016 and 2021, with unabated rises each year since 2018.
These worrying trends are the result of multiple drivers feeding into one another, ranging from conflict to environmental and climate crises, from economic to health crises with poverty and inequality as undelaying causes.
Conflict remains the main driver of food insecurity. While the analysis predates Russia's invasion of Ukraine, the report finds that the war has already exposed the interconnected nature and fragility of global food systems, with serious consequences for global food and nutrition security. Countries already coping with high levels of acute hunger are particularly vulnerable to the risks created by the war in Eastern Europe, notably due to their high dependency on imports of food and agricultural inputs and vulnerability to global food price shocks, it notes.
According to the report, the conflict (main driver pushing 139 million people in 24 countries/territories into acute food insecurity, up from around 99 million in 23 countries/territories in in 2020). weather extremes (over 23 million people in 8 countries/territories, up from 15.7 million in 15 countries/territories) also aggravated the situation.
Another factor was the economic shocks as over 30 million people in 21 countries/territories, down from over 40 million people in 17 countries/territories in 2020 mainly due to the fallout from the COVID-19 pandemic).