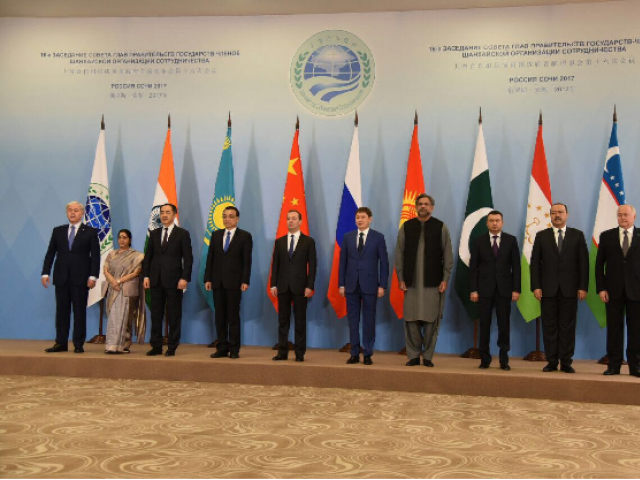 Web Desk
Pakistan's Prime Minister Shahid Khaqan Abbasi has said that peaceful political settlements are the need of the hour and Pakistan is fully committed to eliminate the evil of terrorism,
"Terrorism cannot be identified with any specific religion, country or nationality," PM Abbasi said while addressing the Heads of Delegations meeting of Shanghai Cooperation Organization (SCO) in Russian city of Sochi on Friday.
He said that the future of SCO depends on deep bilateral relations, enhancing communication and connectivity through various means.
Harmonizing laws, movement of merchandise, removal of tariff and non-tariff barriers will further support SCO, Premier Abbasi added.
He said that this is a historic opportunity for a trans-continental reach and Pakistan's blithely ready to contribute for their mutual advantage.
PM Abbasi thanked China for their constant support and congratulated Tajikistan as the next host for SCO summit.
Earlier, Prime Minister of the Russian Federation Dmitry Medvedev received PM Abbasi at the meeting of Heads of Delegations of SCO Member States in the restricted format. The Heads of the delegations also had a group photo prior to the start of the meeting.
On the sidelines of the conference , Prime Minister Shahid Khaqan Abbasi had one –on-one meetings with the heads of governments of other member states of Shanghai Cooperation Organization (SCO).