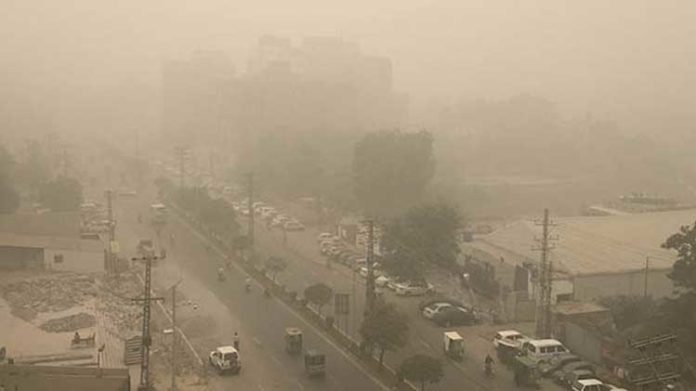 By Muhammad Luqman
Much awaited downpour in Punjab and other upper parts of Pakistan has helped bring down the intensity of the toxic smog that had engulfed the South Asian country for the last two weeks.
The weather system that entered Pakistan on Sunday night, has started penetrating the central parts of the country after generating rains over South Western province of Balochistan.
Rains have so far been reported from Lahore, Gujranwala , Multan, Bahawalpur, D.G. Khan , Gujranwala and Rawalpindi divisions .
According to Met Office, rain-thunderstorm with snowfall over the hills is expected at scattered places in North-East Balochistan, Khyber Pakhtunkhwa, FATA, Islamabad, Rawalpindi, Lahore, Gujranwala, Faisalabad, Sargodha divisions, Kashmir and Gilgit-Baltistan while isolated rain-thunderstorm in DG Khan, Multan, Bahawalpur and Sahiwal divisions will occur during the next twelve hours.
The rains , though light to moderate in nature, have helped settle down the particulates and other pollutants in the air, promising a more healthy atmosphere in the coming days.
However, according to meteorologists, foggy conditions may prevail in the plains of Punjab and Sindh during next 24 hours.