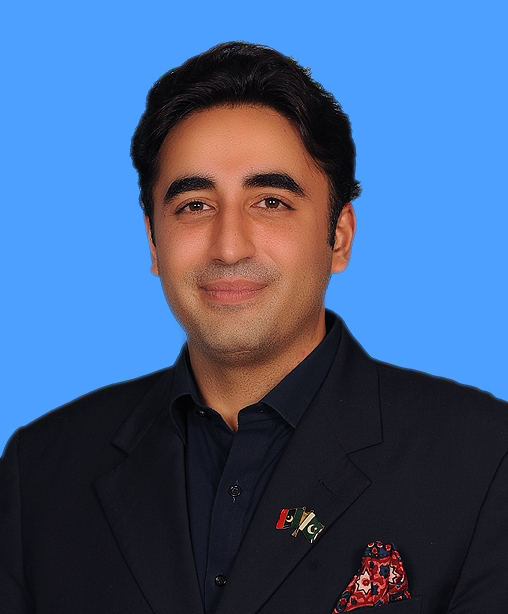 Web Desk
Bilawal Bhutto Zardari became the youngest foreign minister of Pakistan as he took oath on Wednesday to head a ministry at a time when the South Asian country is facing multiple challenges on the external front.
The 33-year-old followed the footsteps of his grandfather Zulifkar Ali Bhutto, who became the foreign minister at the age of 35. He was administered oath by President Arif Alvi while Prime Minister Shehbaz Sharif, PPP co-chairman Asif Ali Zardari and other members of the coalition government were also present.
It is for the first time that Bilawal, the son of Pakistan's former President Asif Ali Zardari and late Prime Minister , Benazir Bhutto has been given a key post in the government and assigned the key portfolio of the foreign minister of the country. He was first elected to the National Assembly in 2018. He became the head of the ministry of foreign affairs at a crucial juncture when Pakistan needed a stable hand to steer its foreign policy through difficult times.

Among the main challenges, Bilawal needs to fix strained ties with the US in the wake of conspiracy allegations by former premier Imran Khan.
Khan was ousted from power earlier this month after losing a no-confidence vote in his leadership, which he alleged was part of a US-led conspiracy targeting him because of his independent foreign policy decisions on Russia, China and Afghanistan.
The first thing the newly appointed foreign minister did was to visit the Chinese Embassy in the capital Islamabad to condole deaths of a Chinese professor and two teachers at Karachi University suicide attack on Tuesday.
"The relationship between Pakistan and China is a series of loyalties from generation to generation. Terrorists made a failed attempt to strike the foundation of the Pak-China friendship," he said during his visit toe Chinese Embassy.
He later arrived at the foreign office along with his deputy Hina Rabbani Khar and was briefed about the foreign policy issues by the foreign secretary Sohail Mahmood and other senior officials.
His first major assignment as foreign minister will be to accompany the prime minister on his visit to Saudi Arabia. Shehbaz is undertaking a visit to Saudi Arabia from Thursday.